LGBT Weddings in Albuquerque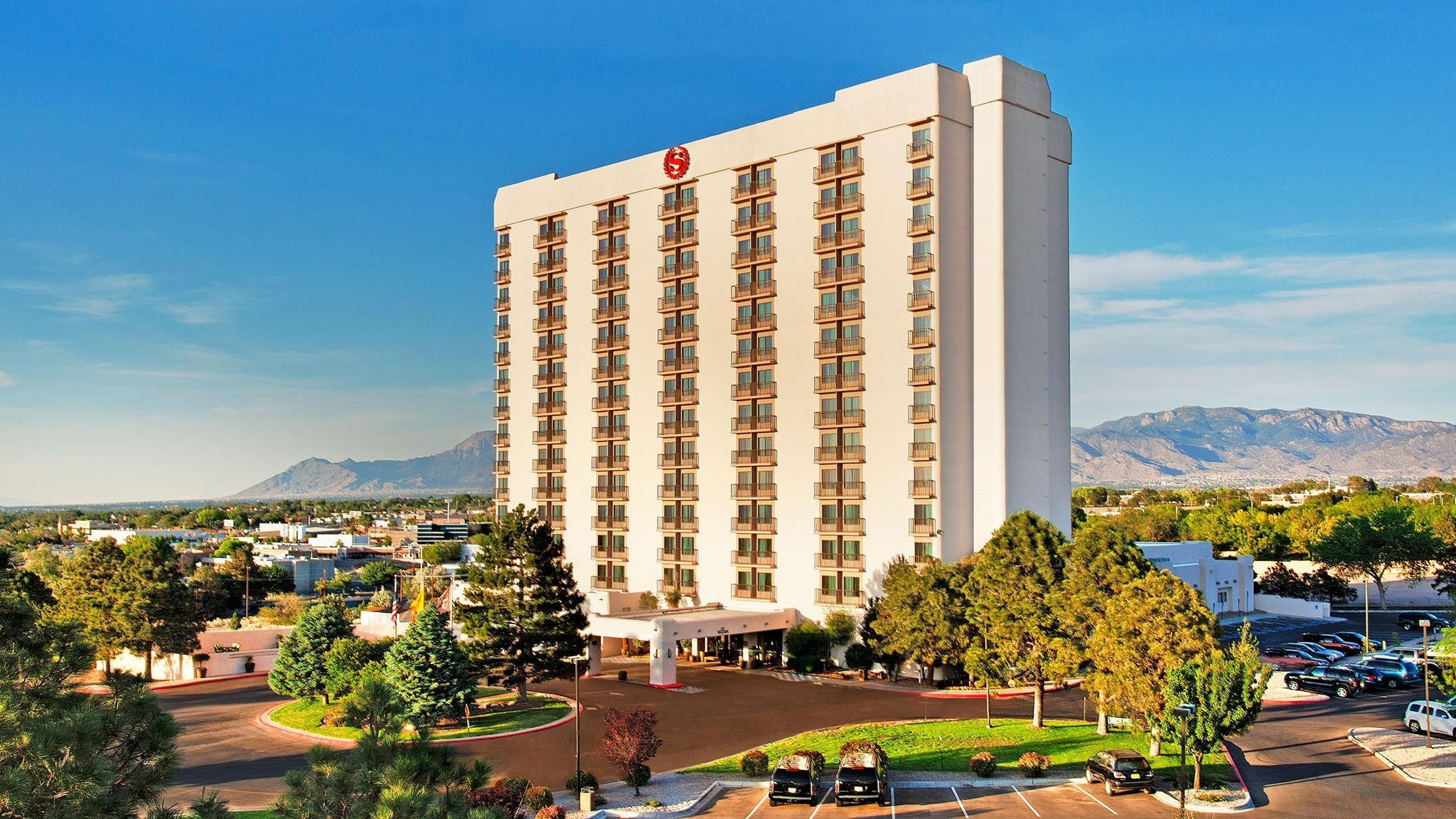 Celebrate your committment in Albuquerque and allow Sheraton Albuquerque Airport Hotel to make your wedding day a dream come true!
We invite all engaged couples to visit our main wedding page to explore how we can host your special day. Whether you and your partner and searching for a quick, intimate ceremony or an eleborate day of your dreams, allow our wedding experts to assist in planning a ceremony specifically for you. Located adjacent to the Albuquerque International Airport, plan a getaway with just the two of you to get married in Albuquerque and enjoy a romantic stay, or let us host your special event and invite all of your family and friends!
Sheraton Albuquerque Airport Weddings Overview >>
________________________
Special Wedding Offers for Out-of-State Residents
"Fly-In Dream Wedding" Ceremony Package
Whether you're traveling from near or far to obtain your marriage license and begin life together, we want to help you celebrate. Book our "Fly-In Dream Wedding" and enjoy:
Ceremony Space
Transportation to and from the city courthouse to obtain Marriage License
(Must be scheduled at time of booking)
Decorated Chapel Room
Table Set for up to 20 guests
Music: docking station for iPod or preferred music source
Alter with pillars/plants and Soji screen
Table for signing of marriage license
Accommodations
Club Level guest room, one night included
In-room amenity: bottle of Champagne and chocolate-covered strawberries
Complimentary breakfast and evening snacks in Club Lounge
Airport transportation

$675 per couple (tax and service charge fees additional)
For more information or to let us help you plan your special day, please contact us at 505-244-8556.
________________________
Additional Information on Wedding Licenses in Bernalillo County:
Obtaining Marriage License
Bernalillo County Clerk's Office
Located in the City/Bernalillo County Building
1 Civic Plaza NW, Albuquerque, NM 87102 #6029
Open Monday thru Friday 8am - 5pm
By law, the County Clerk's Office is the only agency permitted to issue marriage licenses. All marriage license applications are permanently filed, as are the marriage records.
Marriage License fee: $25.00
Marriage License Details (according to Bernalillo County):
Both applicants need to be present
Both need to be at least 18 years of age
Both need current legal pictured ID, or birth certificate
Both need proof of Social Security number (SS card, W2, or Tax Return)
Fee is $25.00, which can be paid with cash or credit card
Parental consent if 16 or 17 years of age
Court order if 16 years of age
Marriage licenses are issued and valid immediately
Marriage licenses do not expire
Blood tests are not required
For additional questions please call the Marriage License information line (505) 468-1243.