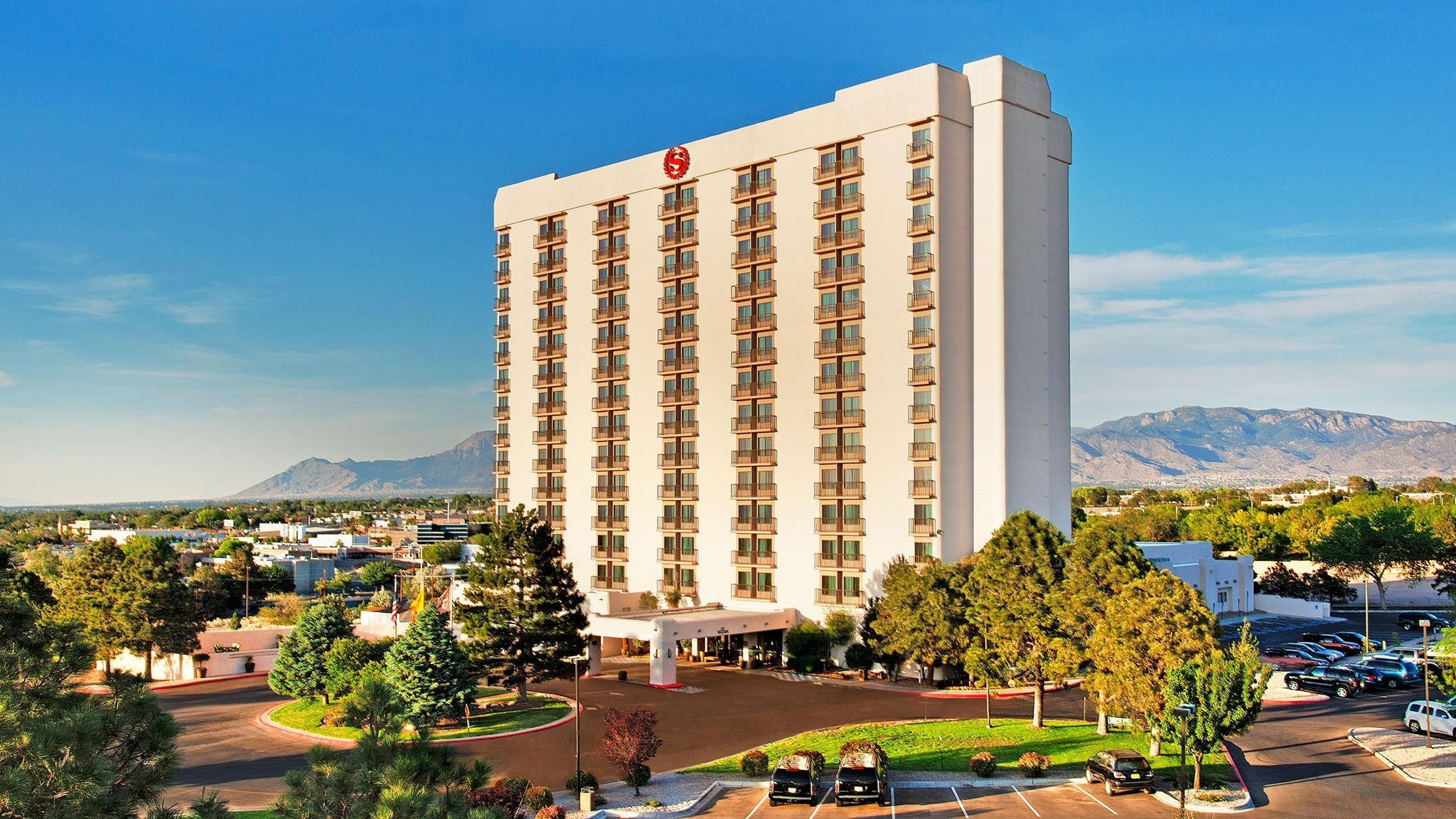 Plan on big rewards

At Starwood Hotels & Resorts you get the very best service, quality and options – an overall ease of doing business. Book a meeting at Sheraton Albuquerque Airport Hotel and receive:

Up to 100,000 Starpoints® signing bonus
2% rebate to master-billed rooms

Plus, your choice of one of these added benefits:

Accelerated room upgrades, 1/35
Accelerated comp room policy, 1/35
Complimentary welcome reception

Contract by March 31, 2013 for meetings held by December 31, 2013.
Special Summer iPad Offer


The Sheraton Albuquerque Airport hotel would like to show you why you should plan your next meeting with us. Visit www.MyABQHotel.com before August 31, 2012 to receive a free night stay to experience all we have to offer.

Plus, by simply completing the form, you will be entered to win a free Apple iPad.

For those that book a meeeing with 30 roomnights or more now through December 30, 2012, you will have the option of a free Apple iPad or a free welcome reception.